During his visit, the Politburo member gave his best wishes to the medical staff at the hospital.
He also expressed his pleasure at the hospital's achievements in medical examination and treatment as well as their application of the latest technologies.
Politburo member Nhan also expressed hope that the doctors and medical staff would continue to uphold their talents and responsibility to serve all patients, contributing to the development of the health sector and the City.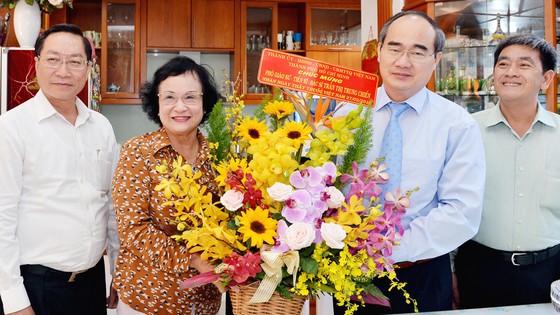 Politburo member Nhan congratulates Prof. Dr. Tran Thi Trung Chien. (Credit: sggp.org.vn)
On the same day, the Secretary of the City Party Committee visited Prof. Dr. Tran Thi Trung Chien, former Minister of Health, offering congratulations on her high value due to her significant contributions to the betterment of health over the years.
On the occasion, Politburo member Nhan offered incense to commemorate late Director of the Ho Chi Minh City Health Department, Dr. Duong Quang Trung, and visited his family. He expressed his deep gratitude to the great contributions and significant sacrifices of Hero of Labour and People's Doctor Trung made to the health sector, particularly the establishment of the City Heart Institute and Pham Ngoc Thach University of Medicine.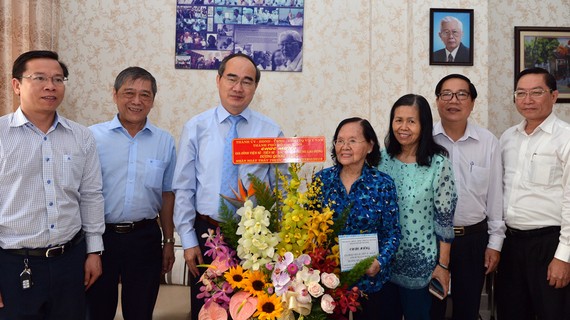 Secretary of Ho Chi Minh City Party Committee visits late Dr. Duong Quang Trung's family. (Credit: sggp.org.vn)