The 2019 International Art Photography Exhibition also officially opened at the ceremony.
The contest, which was sponsored by the Federation of International Art Photography (FIAP), was divided into six themes: freestyle for colour photos, freestyle for monochrome, wild animals, people - daily life, travel and movement.
As many as 16,637 photos by 1,169 photographers from 37 countries and territories around the world were sent to the organising board.
The entries were evaluated by six Vietnamese and international judges with prestigious members from the VAPA and FIAP.
The juries selected 904 outstanding photos, including the set of 73 awards of FIAP and VAPA.
Notably, the FIAP Blue Badge went to the Vietnamese-American photographer Triet Bui for his impressive achievements, including a VAPA's gold medal in the 'movement' category, a gold medal in the freestyle formonochrome event and nine other works displayed at the exhibition.
VAPA's Chairman Vu Quoc Khanh said that the accepted works at the contest introduced the new perspective and modern techniques in the digital photography era.
The contest created a forum for domestic and international photographers to meet and exchange about their experiences, he added.
The event contributed to promoting the image of a dynamic and hospitable Vietnam to international friends.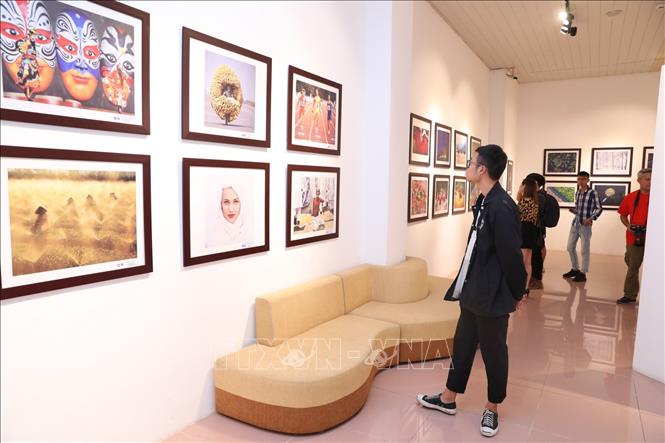 The exhibition attracts a large number of visitors. (Photo: VNA)